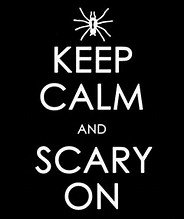 The first thing nurses ask is, "What am I not saying? Why is my nursing resume not attracting interviews?"
I'd like to present you with a different notion – maybe it is not what you are missing but what your resume is sharing/showing that is repelling interviews.
You see, your nursing resume is so much more than a passive document with responsibilities. Anyone can write a resume like that. A winning resume – and by winning I mean the type of resume that attracts quality interviews—is a strategic and persuasive document that guides the interview.
POSSIBLE ISSUES CAUSING APPREHENSION
What challenges are you worried about? Have you been out of nursing for a while? Did you just have a baby? Did you just graduate? Have you enrolled in school again? Do you need to relocate? Did you just relocate?
Whatever challenge you are foreseeing and fear—your interviewer sees it as a problem. Therefore, it is not necessarily that your resume lacks skills and competencies. Instead, what 'alarm' is it setting off in the hiring authority's mind.
What am I suggesting? That you lie? No. Absolutely not. My advice is that you know exactly what your strengths and weaknesses are and use the resume as a tool to calm fears, dissolve apprehensions, and offer reassurance that you have a way to overcome the concerns your candidacy presents.
More importantly, that it will be worth overlooking. Your interview begins from the moment you press that e-mail 'send' button with your nursing resume attached.