What is more important to you:
1. That you follow all the 'shoulds' you've heard regarding resume development?
Or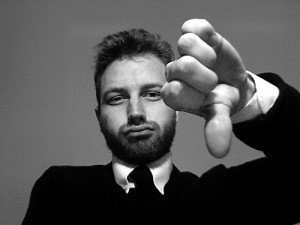 2. That you capture an interview at a top-ranking hospital and top pay?
Ok. Maybe I am being a bit facetious. I know what your answer is, but there is a reason for my 'saucy' tone. You see, I am passionate about what I do and truly care about your success. It pains me to hear all the ill advice given to new and experienced nurses regarding resume shoulds and should nots. So, here's the truth — straight from a professional. Me.
Top 5 Myths in Resume Writing for Healthcare Professionals
1. The resume should be one page. Tell this to the hundreds of clients I have helped land great jobs with two and three-page resumes. First of all, a two-page resume full of nothing special won't help you. That is true. BUT a one-page resume full of sub par information isn't going to do you any better. If you have something important to share, don't leave it off because it didn't make the cut! That is just ridiculous. Hiring managers can choose what they'd like to read.
2. Cover letters should not be important to you. Wrong again. When it comes down to a handful of healthcare professionals for one job, you better believe that reading a value-driven cover letter will sway decision-makers.
3. Your resume should not state the obvious. I understand you don't 'get' why we need to refer to certain nouns and skills. "Isn't it obvious?" you ask. I say, "to humans, yes! To computers, no!" We need to make it past a computer first, remember.
4. A resume should be black and white. While the nursing/healthcare industry is conservative and a bit behind in some areas — every single document that leaves my office with some type of design element wins! They win because marketing is even more important nowadays. Healthcare facilities are beginning to understand that they must run like a business. They are progressively understanding the value of marketing. It is time you did, too. Visual and content marketing is key.
5. The resume should not brag or market you. Just keep to the facts. If you stick to the hard facts (education, years of employment, skills, etc.), how are you then different than other job seekers who also offer those same or better credentials?
If your resume shouldn't market your nursing or healthcare philosophy and recognitions of how great you are, then why do we need a resume in the first place? Just send in your diploma/degree and a list of employers next time (wink). Again, MARKETING!
Ah. I feel better. I hope you do, too! Thanks for reading.
Bottom-line is market yourself above your competition — even if it means breaking a few shoulds.
What myths or SHOULDS have you heard? Share below.