Social networking sites have dramatically changed the job search 'game.' LinkedIn, Twitter, Facebook can help you find the right nursing job– from the comfort of your home!
Here are s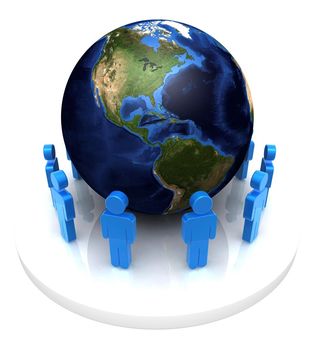 ome tips to help you navigate the new social and virtual job search environment: 
1. Keywords Count! Keywords are important online. Keywords are nouns and phrases specific to a nursing career. The same way in which you Google to find a service or product, your social networking account, online resume, blog, etc., will lure the right attention with the right keywords. Choose nursing keywords that are relevant to the specialty you are targeting:
ER: Triage, Emergent Care, Life-Saving Interventions.

Labor & Delivery: Newborn Assessments, Postpartum Care, Mother-Child Bonding.
2. Not all connections are good connections. Don't "friend" or link with everyone! Most job seekers launch their web-based job search by accepting all friends on Facebook, following everyone back on Twitter, and connecting with as many people as they can on LinkedIn.  Be selective. Your connections become part of your reputation and brand. Besides, by strategically connecting to those that are in a position to help you, you are conducting a more targeted and efficient networking campaign.
3. Don't post your entire resume on LinkedIn. I review LinkedIn profiles all the time, and one thing I continue to see over and over again is profiles that mimic resumes. Remember that you are online to network! Be human in the development of your online presence.
Need more reasons not to post your entire resume on LinkedIn? Sure. Here it is:
A. No reason to expose your entire resume online so that "content thieves" copy it.
B. Why would a recruiter or employer further contact you for information when it all appears to be there?
C. It is absolutely boring to read content on a networking site that will be submitted again word-for-word once your resume is requested.
Make your networking profile more personal and concise. Do, however, include all your employment history (company, location, etc.) because this will expand your network reach.
4. Your participation is crucial. Don't just set up and disappear. You must actively participate to leverage social media as a job search tool. Here is a great post I found that provides intelligent advice and a list of groups you can join.
5. Revisit your online resume (which you posted on career sites like Monster.com) every 3 weeks. Even if you make just a small change to your resume–update it. When a recruiter searches these sites for candidates, the computer program only generates the profiles of candidates who have submitted or updated their account within the last 30-days. You know what that means…