Recognized as a global leader with 17 resume writing honors (Toast of The Resume Writing Industry) from 2013 to 2016, including Best Healthcare Resume
Capturing

any

interview is not enough! An amazing resume launches accomplished careers…
Our resumes will deliver a great return on your investment!
Testimonial
"Thought Rosa would like to know I received a call back the next day after submitting. I interviewed the next week and was hired.
Money well spent." ~Jeremy

I am pleased to tell you that I got a call from Sharp Healthcare, one of the best hospitals here in San Diego. This is my dream hospital to work in and the recruiter said my cover letter and resume are impressive. So my husband is very happy that we employed your services. ~ Joan B. RN
It is so hard to get a job right now and when people ask me how I did it, one of the things I tell them to do is email you! Thank you, thank you, thank you! ~ Melissa W. RN

---
Why You Should Choose Us
There are more than 300 to 600 applicants for every one position! Did you know? It is no longer enough to list your credentials and a few job descriptions with an objective statement — that is outdated and ineffective. Your resume must now be branded, showcasing your distinction, nursing ethos, and promising patient-centered and outcome driven services.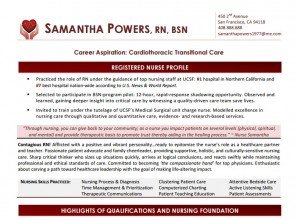 Our resume writing service has been in business for more than 15 years, providing unparalleled, highly customized, and remarkable Branded Nursing Resumes that WORK . Our Certified Master Resume Writer (CMRW), wields her talent and knowledge to help you attract not just any interview but the BEST interviews. With 4 of the industry's top resume writing certifications, and numerous testimonials to her credit, she will help you soar.
Don't let them convince you that visual marketing and persuasive writing does not matter, because it does! How else are they to choose you from hundreds of applicants for every one job… all qualified nurses with great academic credentials…and all passionate about patient care? What separates you from the crowd? Your resume must answer the WHY YOU question and it must make a remarkable first impression.
Own a branded nursing resume and a keyword-rich electronic version that not only will make it past online computer scanning software, but it will impress hiring managers. You have the best of both worlds with us! While computers filter and sort resumes for review, a person still makes the hiring decisions.

How It Works


We are NOT a resume writing mill. Your resume's entire development is NOT handed over to new writers for a portion of what you have paid (unlike many of the lower-rate services). Furthermore, over the years, we have monitored success rates and have defined, developed, refined, and perfected a unique methodology that helps us ensure your resume stands out! What you will own is not just another resume, but a branded resume (marked with nuances, personal views, nursing philosophy, and distinction) — which always gets noticed.

Here is how it works:
1. Choose a package below. Packages offer you a savings!

2. Place your order. Thank you in advance!

3. Complete your Assessment. Questionnaire catered to the nursing/health care field. (If you need help, we will help you during the phone consultation. Skip questions that challenge you.)

4. Email us your current resume, current cover letter, 3 job ads that interest you (we research the hospitals), and any recommendation letters (if available. Not necessary).

5. Speak to us.* Optional. We will e-mail you to set up a 30-minute phone consultation. During this session, we will walk you through your assessment and explore what makes you the ideal candidate. Many of our clients share with us that this is a wonderful and insightful session and very much like a mini interview prep. We are skilled at drawing out of you what fail to see in yourself.
We realize that you are very busy. Therefore, we can work with you exclusively by e-mail if you prefer to skip the call. We will still e-mail you any critical questions.

6. Sit back, relax, focus on your career, and let us do the work. On our end, we will do everything we can to speed up the process. However, we know that providing you with a resume that is unique, impressive, and quality-driven takes time. If we have any questions, we will email you or call you as we write.

7. Receive your resume package completed within 7 t0 14 business days. We do not offer rush jobs. This is a premier, elite, customized resume writing firm. Again, excellence takes time. If you need something immediately, please purchase our resume writing guide or check our availability before you order. Email: rosamrw@gmail.com. We can also recommend writers from our network.
We have a near 100% success rate placing new nurses into residency programs and great hospitals… as well as helping experienced nurses transition into new specialties with higher pay–whatever your challenge, we can help!

Choose Below, Review Packages and Begin Today!
*Save up to $245 when you order in packages
Included in resumes packages
Nursing Assessment (helping you unearth your value and find your distinction as a nurse).
Initial phone consultation ( 30 to 45-minutes). You may choose to work via email only if more convenient.
Three resume formats (PDF, MS Word, Plain Text for online submission).
Three rounds of revisions (that is all we need and all your needs will be addressed).
Unlimited email interaction with your Chief Certified Resume Writer (Rosa Elizabeth Vargas)
One more phone conversation to go over edits (optional)
Cover letter.
References letter.
Thank you letter template.
List of job sites.
Compilation of the most popular interview questions.
Instructions on how to utilize your resume.
Additional components available depending on package ordered (i.e., LinkedIn, Resume Re-Target, Interview Coaching).
---
Rosa, my aunt and I both signed up for resume writing services at the same time (we are close in age). I signed with you and she signed up with a cheaper service. My resume is beautiful and I have had 4 interviews and 3 job offers at very hard to get into facilities! I would have never thought! My aunt did not do so well. She will be coming to sign up with you now. Her name is [excluded]. I know you will take care of her! Thank you!! ~ Katie
GRADUATE NURSE | ENTRY-LEVEL NURSE RESUME
*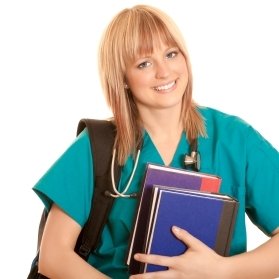 0 to 2 years of experience in nursing.
Have you recently graduated and need a top-notch resume that soars above others? Have you been distributing your resume and getting no responses? We will help you! We have turned around dead-end job searches for other nursing students for more than 15 years, so we know we can do the same for you!
Whether you have graduated already or are currently enrolled in a nursing program — we can help you prepare for a successful job search. You invested in your career, your career marketing tools should reflect that commitment, too.
"Hi. I am delighted to tell you that I got hired at UC Davis Children's Hospital and will be taking part in their new grad residency program. I could not have done it without you. Thank you for putting my passion into words and for giving me an amazing and beautifully written resume. I felt confident and professional carrying my resume to my interview. A thousand thank yous!!!!" ****
$345. Student Nurse Resume / Entry-Level Health Care Resume
Editable MS Word Resume + PDF version for storage + e-resume/ASCII for online submission
No experience in nursing. This is your first job in healthcare, or you have only been working for a year or less as a nurse. If you are in school but have experience in healthcare, look through options below.
$495. Student Nurse Resume and Cover Letter Package (Save $100.00)
Resume in 3 versions + cover letter (MS Word and E-version) + references list + thank you letter + list of job search sites.

---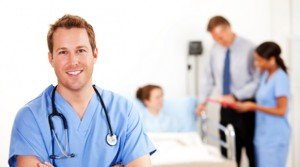 PROFESSIONAL NURSE RESUME & HEALTHCARE PACKAGE
* All 2 + years of experience
How long has it been since you have written your nursing resume? Are you ready to move into your desired specialty? Are you returning to work after hiatus? Travel nursing that needs value translation? Are you an LPN who has recently earned an RN License? Don't worry, our friendly and knowledgeable nurse resume writer will make the process so easy and worthwhile.
"With my old resume I couldn't get an interview. With my new resume I had three interviews in the first week. I landed a great job making a great salary that first week. Thanks for all of your help!" 10/11/2015 ~ Lori Hendrix RN ( Broad 20+ year experience: Telephone Disease, Intensive Care Unit, ICU Step-Down, and Telemetry)
545. Professional Nurse Resume
Editable MS Word Resume + PDF version for storage + e-resume/ASCII for online submission
$745. Professional Resume and Cover Letter Package (Save $100.00)
Resume in 3 versions + cover letter (MS Word and E-version) + references list + thank you letter + list of job search sites.

---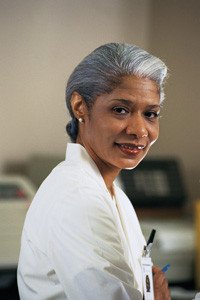 LEADERSHIP IN NURSING & HEALTHCARE
Nursing Unit Managers, Nurse Practitioners, Directors of Human Resources, Clinical Coordinators & Case Managers.
Advanced practice, skilled and specialized nursing care resumes must ooze confidence, strategic thinking, superior proficiency, and the courage to evaluate care from a new perspective. You may be a healthcare leader, nurse practitioner, or manager.
Go for state-of-the-art, top-notch nursing facilities. Don't settle! We will help you!
"Glad I hired you!" ~ Tonia B., Certified Registered Nurse Anesthetist, CRNA (15+ years experience)
$845. Leadership Nurse Resume
Editable MS Word Resume + PDF version for storage + e-resume/ASCII for online submission
$1045. Leadership Nurse Resume and Cover Letter Package (Save $100.00)
Resume in 3 versions + cover letter (MS Word and E-version) + references list + thank you letter + list of job search sites.

---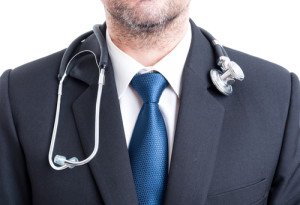 EXECUTIVES IN HEALTHCARE
* Executives in Nursing and Health Care. CNOs, CEOs, COOs, CFOs, etc.
Healthcare industry is booming! Many executives with healthcare and nonhealthcare experience are transitioning into the business of healthcare. Are you ready to compete? A great resume makes a difference in your salary offers and quality employment with opportunities!
"Rosa, again, the resume is beautiful! Really captured what I have been trying to accomplish. I already have a few interested recruiters and I sent it out just a few days ago! Thanks so much!" ~ Maria S. Chief Nursing Officer
$1245. Executive Nurse Resume
Editable MS Word Resume + PDF version for storage + e-resume/ASCII for online submission
$1545. Executive Nurse Resume and Cover Letter Package (Save $100.00)
Resume in 3 versions + cover letter (MS Word and E-version) + references list + thank you letter + list of job search sites.

---
We are not a resume mill. This is an investment in your career! My expertise and top-ranking success in the career industry, writing innovation, and prior nursing education, gives you an added advantage.
I am the owner and principal writer; personally committed to your success. Our process is very hands-on and customized, delivering top-notch and impressive career marketing documents. No cookie-cutter resumes. Design and writing are all truly personalized, showcasing who you are!
Imagine when you win that interview over hundreds of applicants and you land the job you desire with a great annual salary– you will be glad then that you signed up and this will pay for itself.
~ Rosa Elizabeth, Certified Master Resume Writer and Career Management Coach
Rosamrw@gmail.com | 321-704-7209
More Testimonials!
If you have questions before placing your order, please email us at rosamrw@gmail.com
Call 321-704-7209
** Gift Certificates Available. We will follow-up to gather all the details for your gift certificate.
---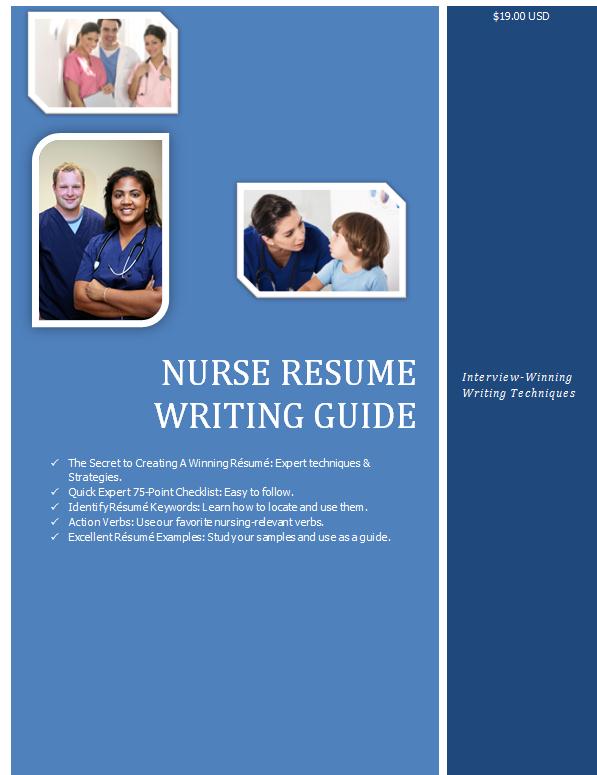 If you are going to try it on your own, build it the way we would!
Do-it-yourself handbook
$9.95
---
Comprehensive Resume Critique and Email Coaching $125.00
This service is best for those on a budget and who are confident in their writing abilities. Perhaps you have the time to invest in developing your own resume but need the guidance of a coach and expert resume writer to guide you toward a finished, polished, and effective nursing resume. *Turnaround within five business days.
Here is how this works and what is included:
1. Place your order.
2. Email your nursing resume to rosa@nurseresumewritingservice.com. Write in the subject line: Resume Critique Ordered. Include in the body a brief description of your job target (specialty and hospital) and the deadline you need to meet if you have one.
3. Receive the Resume Writing e-book (above) FREE right away so you can begin to improve your resume while we review your old resume.
4. Receive our expert tips on how to write your cover letter.
5. We will provide you with detailed, customized, and ACTIONABLE feedback embedded right into your resume, in the area we are critiquing, so you improve it immediately.
6. Make the suggested changes to your nursing resume and send it back to us for one final review. *You must request this second pass within 14 days from receiving your initial critique.
7. Two follow-up emails included You can email your writer after each resume review/critique if you have any follow-up questions that can clarify things for you.
8. We will give your resume a basic layout makeover: black and white, polished, font formatting, spacing, proofreading, etc. upon final review.
Note: this does not include logos, colors schemes or elaborate designs as you see on our website. This formatting is an improved polished look of our choice.
Why this is valuable:
1. Faster than us writing it for you.
2. A fraction of the investment of a full rewrite.
3. You can write in your voice and how you prefer to communicate. Some people just can't let go of the artistic control — and that is okay. They understand they need a partner.
4. You are not just paying for us to make suggestions in writing but to leverage our 10+ years of expertise writing winning nursing resumes. We know what your competition is distributing to win that job. That kind of wisdom is priceless!
5. You are too close to yourself to write about yourself!
6. If you are going to ask the opinion of friends and family members why not pay for real expert advice from someone who does this for a living and who has helped other nurses land jobs for 10+ years?
Note: we do not re-design, write, or edit your nursing resume with this order. Phone calls are not included. This service includes strictly and only our guidance and constructive feedback along with expert tips by email.
---